Surgeons Can Now Compare Their Own Procedure Data Against National Registry Benchmarks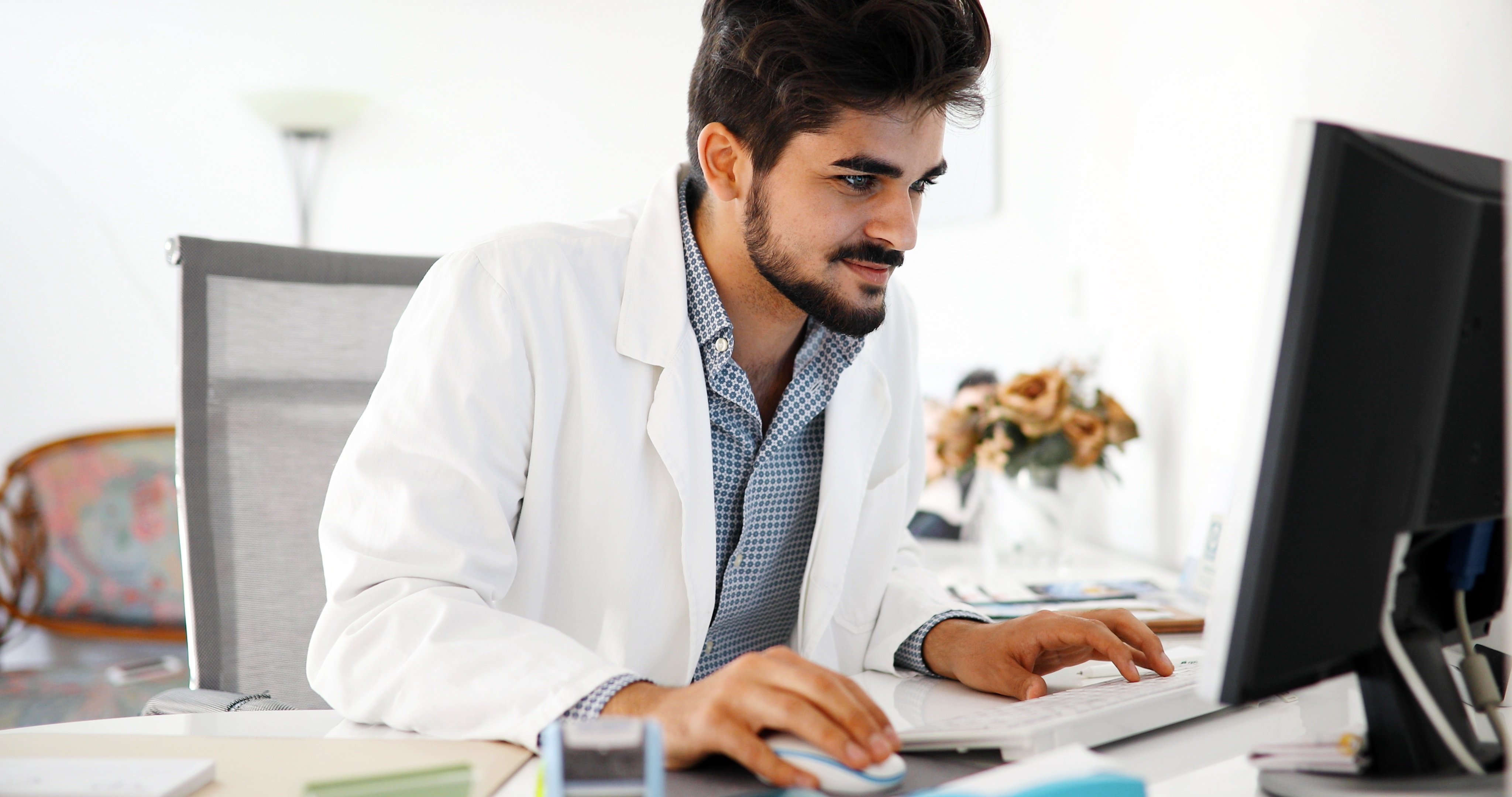 The mission of the American Academy of Orthopaedic Surgeons (AAOS) Registry Program is to improve orthopaedic care through the collection, analysis, and reporting of actionable data contributed by hospitals, ambulatory surgical centers, and orthopaedic practices across the United States. With the recent introduction of Surgeon Dashboards, the Registry Program has added a new quality improvement resource available to individual AAOS surgeon members.
This new member benefit allows surgeons, whose sites participate in an AAOS Registry, to compare their individual data against national de-identified information and benchmarks. The Surgeon Dashboards, enabled by an enhancement to the AAOS RegistryInsights® platform, can display procedural, post-operative, and patient-reported outcomes (PRO) data. Surgeon Dashboards are available at no additional cost to participating sites' surgeons who are AAOS members.
The American Joint Replacement Registry (AJRR) and Shoulder & Elbow Registry (SER) surgeons, who have submitted registry data through their participating sites, will be among the first to use this new resource to help drive improved quality and outcomes among their patient populations.
Orthopaedic surgeons like Kieran Cody, MD, Doylestown Hospital are already engaged. Dr. Cody said, "Surgeon Dashboards add value to the quality improvement efforts in my practice. It allows me to review my cases with a growing list of statistics and analytics. Through the dashboards, I have access to national benchmarks and averages for procedures I am performing. I can apply the platform's interactive abilities to filter by patient and case type and identify important practice changes that will benefit my patients going forward." Other Registry Program anatomical areas will follow with their own dashboards in the future.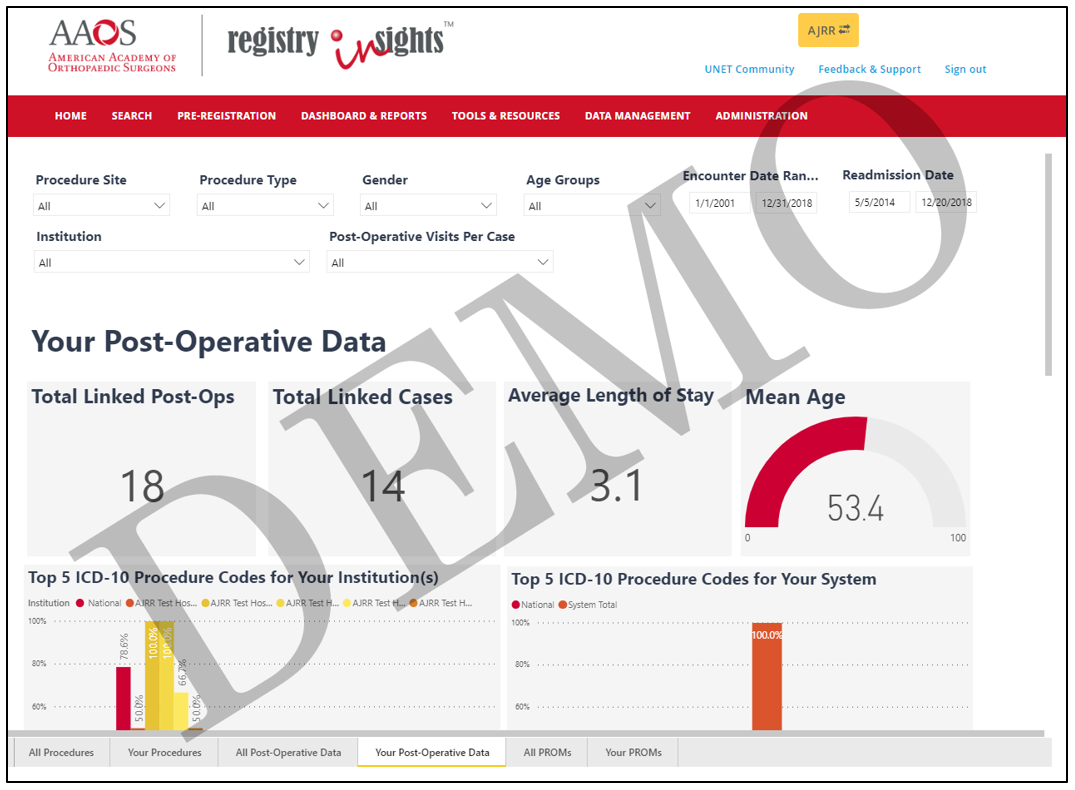 The "Your Post-Operative Data" view of the AAOS RegistryInsights Surgeon Dashboards.
Surgeons Gain Actionable Insights Through their Dashboard's Data
Reviewing their dashboard data will enable surgeons to identify practice changes and improvements that will benefit their patients every day. Surgeons will be able to independently and confidentially review national and individual practice data on procedural volume, patient population demographics, top procedural and diagnostic codes, revision burden by year, pre-operative functional assessments for total hip arthroplasty, post-operative data, PROs, and more.
Dr. Bryan D. Springer, AJRR Data Committee Chair said, "I look forward to accessing my Surgeon Dashboard in the future. I am very interested in reviewing the data's comparative benchmarks and the revision burden by year. In fact, all Surgeon Dashboard data can help measure important changes in my patient population."
A physician who wishes to begin accessing their Surgeon Dashboard can reach out to their site's main contact for Registry participation. This is often the site's Registry Administrator or Authorized User. Alternatively, physicians can contact the AAOS Registry Program directly at RegistryEngagement@aaos.org.
Site Administrators Enable Individual Surgeon Dashboard Access
Site administrators can enable individual surgeons with the ability to access and gain actionable insights from their practice data. If you are a Registry Site Administrator or Authorized User interested in providing Surgeon Dashboard access to your site's surgeons, contact the AAOS Registry Program at RegistryEngagement@aaos.org.
Read more about RegistryInsights Surgeon Dashboards Frequently Asked Questions.
This article originally ran in the April issue of AAOS Now.
For information about the AAOS RegistryInsights platform, speak with a Registry Engagement Associate at (847) 292-0530 or Request A Demo today!
Be sure to leave a comment in the form below!