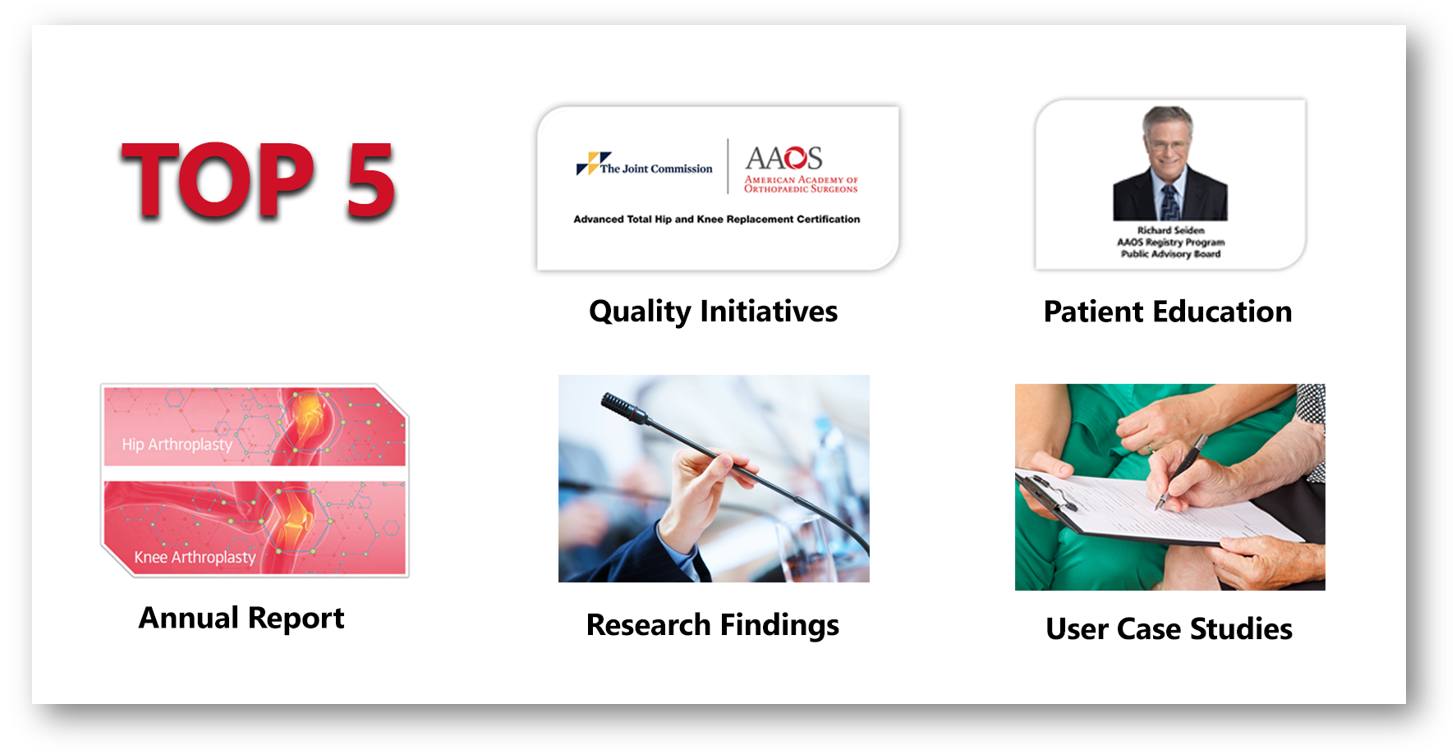 Catch up on Our Most Popular Content During the Past 12 Months!
Every rolling twelve-month period, in this case June 2018 – June 2019, the AAOS Registry Program Blog analyzes reader response and identifies our most engaging content. The selection criteria include number of views, submitted comments, and reader follow-up requests.
We would like to take the opportunity to thank our readers for their participation, contributions, and feedback. Approximately 5,000 health care professionals receive this blog, many through a free email subscription. Others access it though our website, via a keyword search on the Internet, or on Twitter. Our audience consists of Registry Program participants/subscribers, other Registry stakeholders, and institutions that have indicated an interest in joining the AAOS Registry Program.