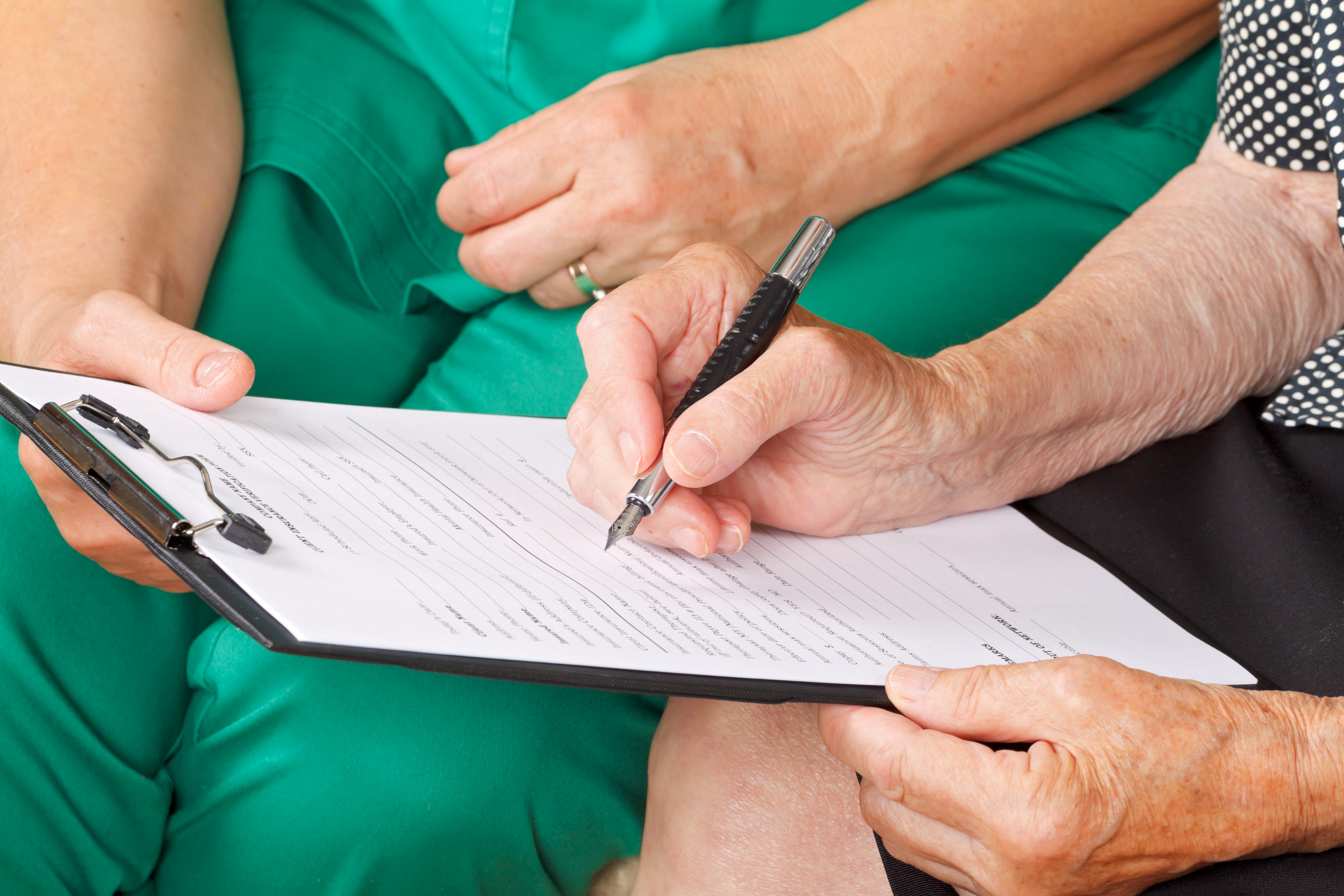 This article was originally published in the June 2019 issue of AAOS Now, the American Academy of Orthopaedic Surgeons (AAOS) monthly news magazine.

The University of Maryland Shore Regional Health (UMSRH), part of the University of Maryland Medical System (UMMS), recently shared its patient-reported outcomes (PROs) journey at the National Association of Orthopaedic Nurses 39th Annual Congress (NAON), which took place May 18–21 in Atlanta. The UMSRH story demonstrates how physician and nurse leadership can successfully collaborate to implement a PRO program both locally and in conjunction with a national arthroplasty registry.
UMMS Chooses a Registry Partner

In 2015, UMMS started participating in the American Joint Replacement Registry (AJRR), part of the AAOS Registry Program. The system includes 12 affiliate hospitals located throughout the state and has submitted 4,571 hip and knee procedures to AJRR as of Dec. 1, 2018.
Andrew N. Pollak, MD, senior vice president for clinical transformation and chief of orthopaedics at UMMS, said, "Our orthopaedic surgeons were supportive of a registry from the beginning. They recognized that a registry could help with quality improvement and analysis. Specifically, they were interested in understanding five- to 10-year outcome trends, not just one- and two-year outcomes. Having registry data helps UMMS maximize engagement in quality-assurance initiatives on a systemwide basis. AJRR's new postoperative data requirements help ensure that UMMS will be able to conduct risk-adjusted case analysis in the future" (Figs. 1 and 2).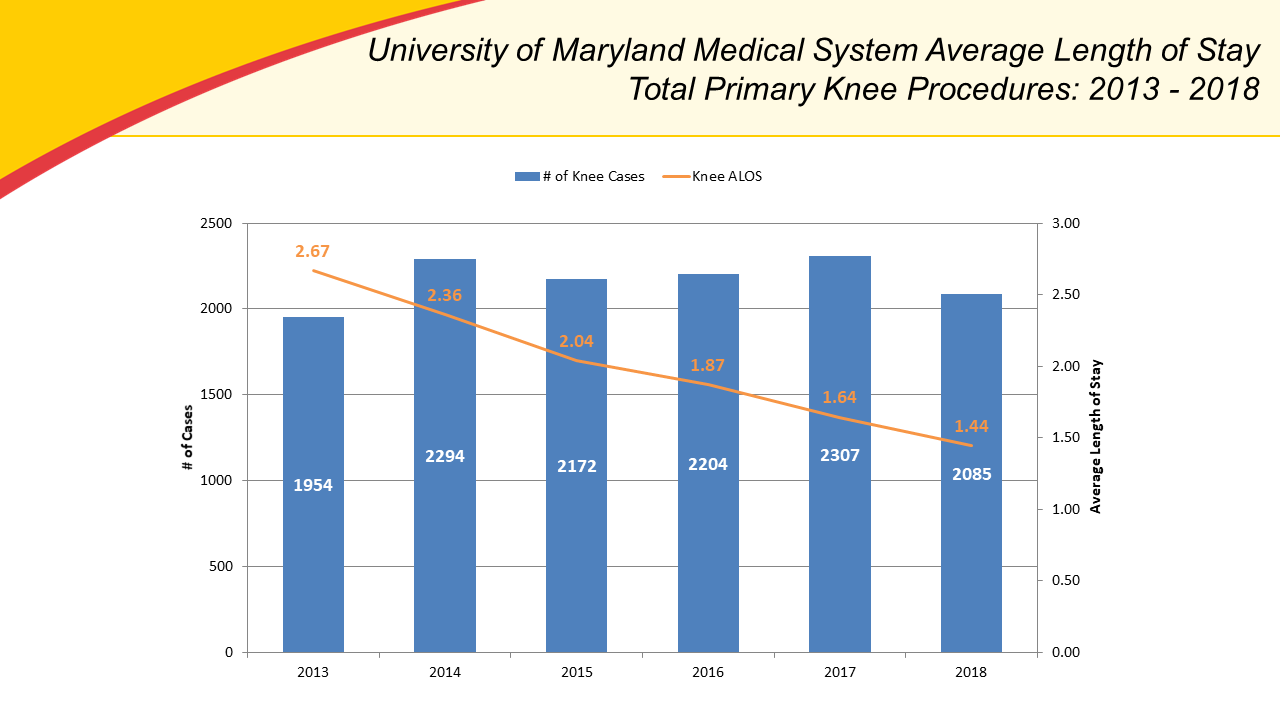 Fig. 1: University of Maryland Medical System quality improvement graph (Average Length of Stay, Knee)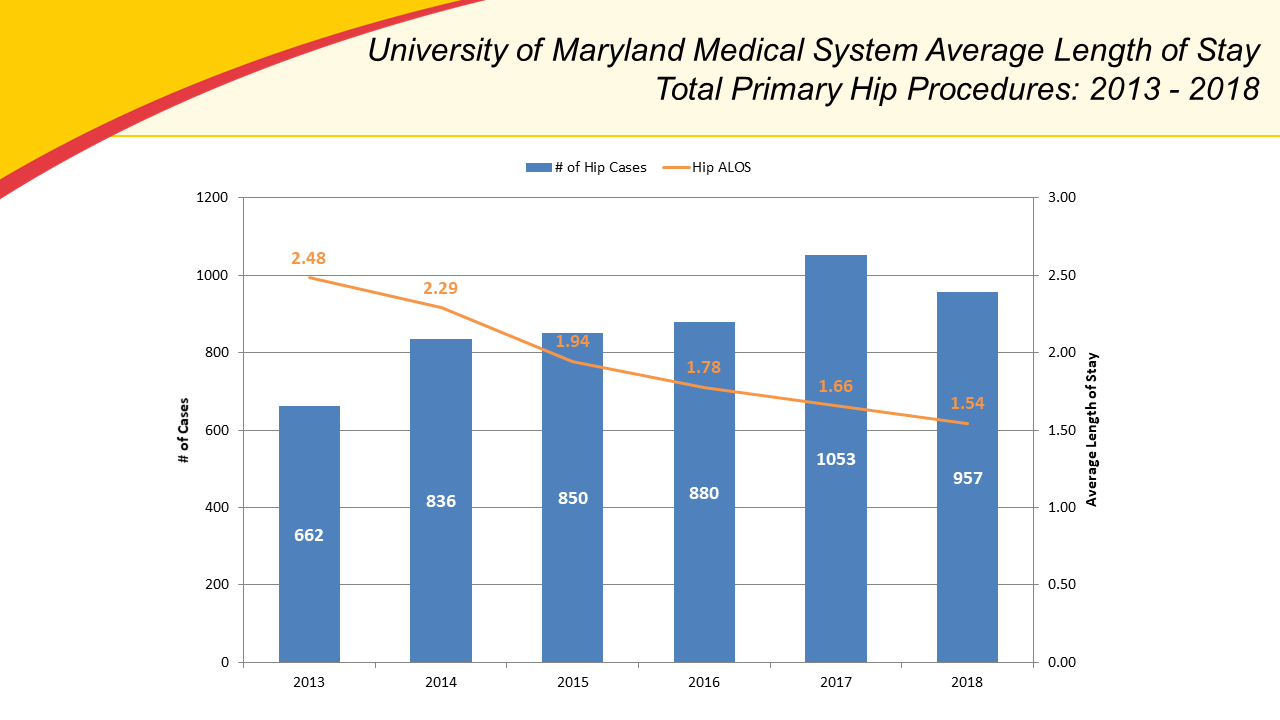 Fig. 2: University of Maryland Medical System quality improvement graph (Average Length of Stay, Hip)
Dr. Pollak continued, "The exceptional utility of the AAOS RegistryInsights® platform capabilities and the size of our participating hospital network were both deciding factors in choosing AJRR as our national registry partner."
How the UMSRH PROs Program Began

In addition to clinical outcomes, UMMS participation in AJRR provided the hospitals with access to a PRO measures (PROMs) module within the AAOS RegistryInsights platform. Although PROM submission by participating sites is voluntary, UMSRH chose to be the first hospital to establish a PRO program in 2017. Under the leadership of surgeons, including Myron Szczukowski, MD, orthopaedic surgery chair, and nurse champions such as Hope Honigsberg, BSN, RN IV, CNOR, the hospital's program is now a model for other sites.
Ms. Honigsberg, a nurse navigator at UMSRH, continues to lead program operations. Some of her most important PRO responsibilities include: (1) administering pre- and postoperative patient surveys; (2) managing AJRR PRO data entry for joint replacement patients; (3) performing in-depth, preoperative assessment of all total joint replacement patients to assess risk; and (4) reviewing readmissions with clinical documentation specialists and surgeons. She said, "All nursing efforts are utilized to provide safe patient care, and it is critical for orthopaedic nurses to address multiple mental and physical health domains to better prepare for patient outcomes. The PRO program instruments include domains such as mental and behavioral health, which assists orthopaedic nurses with tools to proactively identify patients [who] are at risk for adverse outcomes. Nurses can subsequently work with other clinical teams to address the whole patient experience, including pain management."
Dr. Szczukowski added, "Our multidisciplinary PRO program team has been successful because both our surgeons and nurses believe that registry capture and communication of patient-reported pain, function, and pre- and post-surgical intervention can help all clinicians with identifying at-risk patients, engaging in shared decision-making, and delivering personalized patient care."
Overcoming Challenges to Maximize Patient Survey Response

An orthopaedic nursing team leads the implementation of UMSRH's PROM efforts. One of the biggest challenges they faced was the system's ongoing conversion to a new electronic health record partner. It required the initial data-collection process to distribute paper versions of the PRO surveys during patients' preoperative joint replacement class (Hip Disability and Osteoarthritis Outcome Score, short form [HOOS, JR.] and Knee Injury and Osteoarthritis Outcome Score, short form [KOOS, JR.]). Data collection continues postoperatively, as the surveys are mailed or emailed to each patient at quarterly intervals (three, six, and nine months) until one year postoperatively. If patients choose to participate in online surveys, they are accessible at home or in the clinic.
The rate of patient survey return is a common challenge. Registry site participants that deploy a PRO system work to develop a support process that is patient-friendly and achieves the highest survey return rate possible. Of the 1,400 surveys distributed by UMSRH over 12 months (2018–2019), 51.2 percent were completed or returned. UMSRH utilizes the RegistryInsights PRO platform for patient-friendly follow-up emails, reminders, and management. Additional nursing staff time may be needed to follow up with patients whose surveys are late. When used fully, the platform can both store and facilitate on-demand access to clinical and PROM data from a secure application. It also allows sites to submit PRO data into a national registry dashboard for comparative benchmarking purposes (Figs. 3 and 4).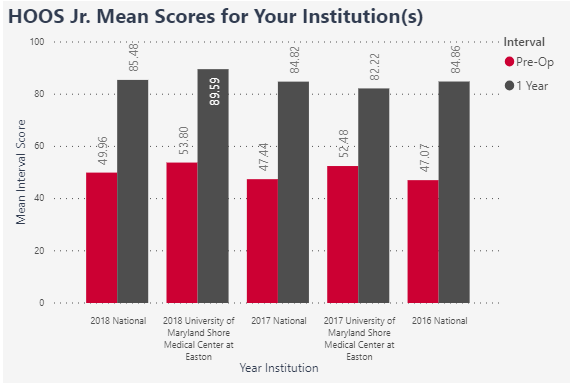 Fig. 3: University of Maryland Shore Regional Health PRO Program - AAOS RegistryInsights platform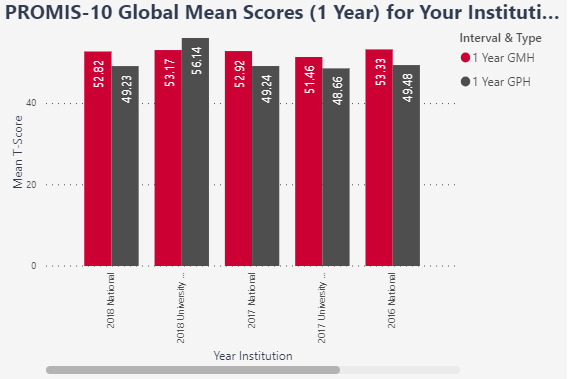 Fig. 4: University of Maryland Shore Regional Health PRO Program - AAOS RegistryInsights platform
Preliminary UMSRH PROM data show that total joint arthroplasty is improving patients' quality of life. Over a one-year period, aggregate KOOS, JR. data indicated a 30 percent decrease in pain, 30 percent decrease in stiffness, and a significant increase in daily function. Over the same one-year period, aggregate HOOS, JR. data indicated a 38 percent decrease in pain.
Dr. Pollak said, "PROs are like the holy grail in orthopaedics. Nothing measures success of procedures like meeting the expectations of the patient in terms of healing, a return of functionality, and quality of life improvement. PROs can tell us much more about [the] true patient experience and satisfaction than we can [gather] from more traditional clinical data."
Presentation at NAON

Ms. Honigsberg and Dena Weitzman, OD, FAAO, analytics lead of the AAOS Registry Program, gave a presentation at NAON titled "Implementing a Patient-reported Outcome (PRO) Program in a Healthcare System: Local Efforts and National Registry Collaboration." NAON leadership has indicated an interest in working with the AAOS Registry Program to increase the role of nursing professionals in introducing the value and applying registry-driven quality improvements. Tandy Gabbert, director of education at NAON, said, "We are pleased to have one of our members, Ms. Honigsberg, [share] her leadership experience with arthroplasty registry participation and her hospital's PRO program. This will allow other NAON members to consider applying these lessons at their own facilities to achieve improved patient outcomes."
The presentation provided the following tips for implementing such a program:
Understanding patient flow from pre- to postoperative follow-up helps guide the institution's collection of PROMs at defined time points.
When defining a site's PRO team, understand your goals. Decide whether you are supporting a specific research initiative or seeking comparative benchmarks with peers.
Your site may be responsible for PROM licensing costs, depending on the type of collection platform utilized.
Remember the team's goals, and balance them with available resources.
Minimize patient survey insecurity by saying, "There are no right or wrong answers - some things may be more or less relevant to you. Please try to answer all questions."
Designate a PROM expert on the team who is well versed in delivery and scoring.
When conducting a clinical assessment, have a protocol for device or paper management, including securing and/or recharging devices.
Send patients email, newsletter, and/or postcard reminders.
Conclusion

Critical to understanding the effectiveness of any surgical intervention is assessment of patient outcomes. The capture of patient-reported pain, function, and quality of life at pre- and post-surgical time points can help clinicians deliver better patient care. The state of Maryland has a unique all-payer system that interacts with the Centers for Medicare & Medicaid Services differently than other states. Nationally, however, the collection of PROs is gaining importance with payers in terms of value-based payment models that have made the capture of clinical data and PROMs a prerequisite for various private insurers and public payment programs such as the Medicare Access and CHIP Reauthorization Act and Merit-based Incentive Payment System.
To learn more about establishing a PRO program at your institution, email RegistryInfo@aaos.org.
Karen Metropulos, MBA, is a content writer for AAOS. She can be reached at metropulos@aaos.org.
References
PROMIS Health Organization and PROMIS Cooperative Group. KOOS, JR. survey source. ©2008–2012.
PROMIS Health Organization and PROMIS Cooperative Group. HOOS, JR. survey source. ©2017 Hospital for Special Surgery, PROMIS v 1.1-Global. ©2008–2012.
For information about the AAOS RegistryInsights platform, speak with a Registry Engagement Associate at (847) 292-0530 or Request A Demo today!
Be sure to leave a comment in the form below!