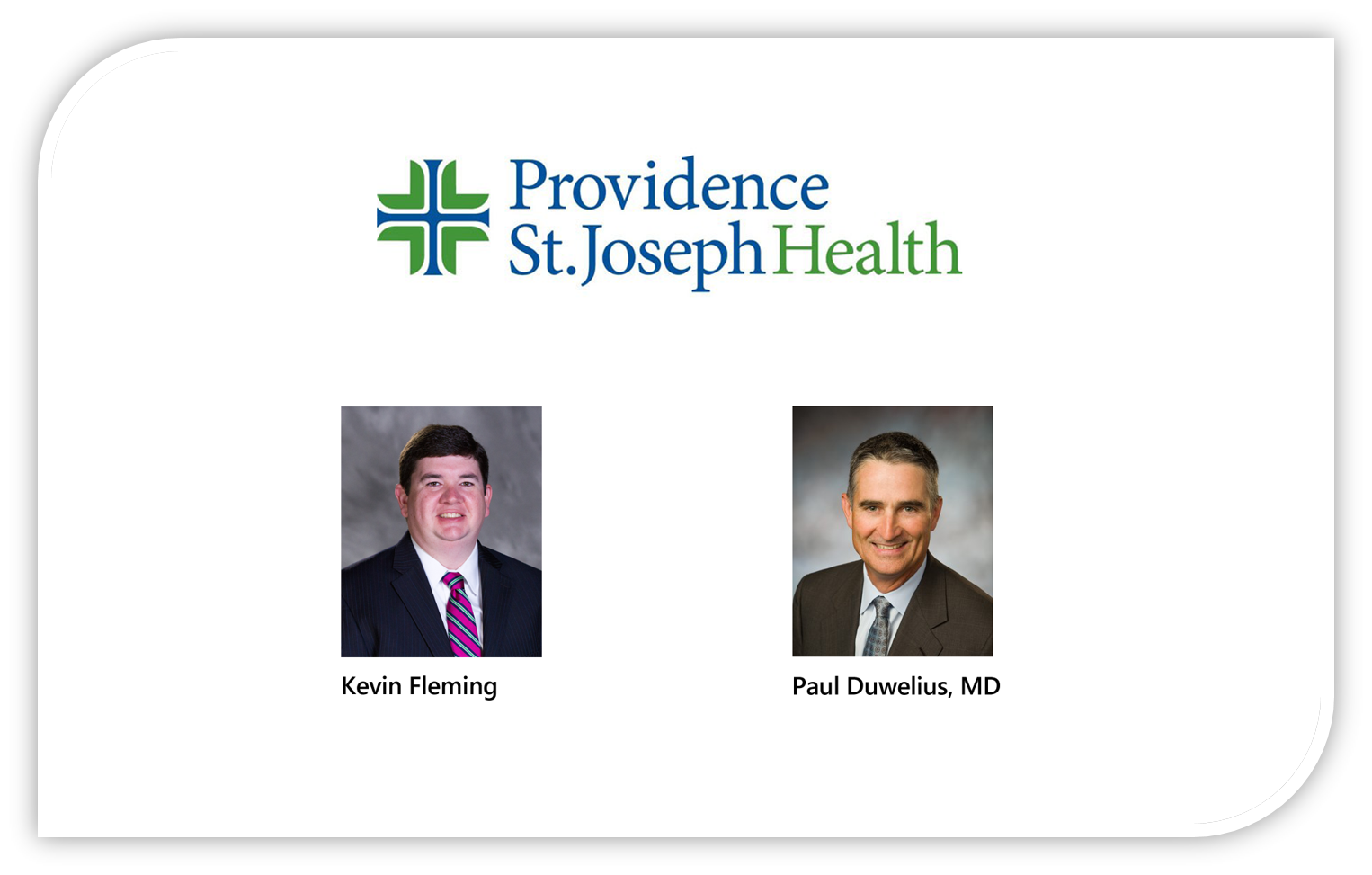 This article was originally published in the June 2018 issue of AAOS Now, the American Academy of Orthopaedic Surgeons' (AAOS) monthly news magazine. It is the first of a three-part series illustrating practical aspects of American Joint Replacement Registry (AJRR) participation through success stories from subscribing institutions. The next installment will feature TriHealth Good Samaritan Hospital and appear in the July issue of AAOS Now.
The AJRR is the largest hip and knee replacement registry in the United States and a leader worldwide.

Providence St. Joseph Health (PSJH) shares highlights of its road to participation in the AJRR including some of the achievements attained along the way. Other health care institutions can learn from PSJH's experience in developing best practices in system-wide data collection (86,990 cases submitted as of January 2018), data-driven quality improvement (patient reported-outcome [PRO] program), and utilization of the data for research purposes (dual mobility cup utilization and indications analysis).
PSJH is based in Washington state with additional hospitals in Alaska, California, Montana, Oregon, and Texas. Orthopaedic services are offered in almost all 50 PSJH facilities, but the size of the hospitals and programs vary. The system often collaborates on quality initiatives across sites. Registry participation is one of these major initiatives.
Kevin Fleming, vice president, Orthopedics & Sports Medicine Institute Clinical Program Services, at PSJH, and Paul Duwelius, MD, an orthopaedic surgeon on staff at Providence St. Vincent Medical Center, united in their effort to upgrade registry capabilities beyond the homegrown Level I and Level III registry they were using nearly four years ago. Managing PSJH's legacy registry had become more difficult over time, and it was fraught with issues related to technical maintenance, privacy, and firewalls.
Although a demo of AJRR's RegistryInsights™ platform had convinced both Mr. Fleming and Dr. Duwelius that it offered a system-wide solution, they knew that orthopaedic surgeons throughout PSJH's facilities would need to weigh-in, buy-in, and, once implemented, utilize the new registry. PSJH surgeons took on this challenge, working together in existing system-wide focus groups charged with maximizing large joint care and fostering collaborative research efforts. Unifying system-wide registry efforts and adopting the AJRR RegistryInsights platform throughout PSJH involved three key steps.
Step 1: System-wide Surgeon Input
Surgeons from across PSJH were invited to serve on one or more focus groups, which were delegated decision-making authority to optimize registry participation. Since focus group members were separated by large distances, PSJH brought participants together through teleconferencing. Among other things, they were invited to compare and provide feedback on registry goals, feature/benefit options, and the need for decentralized access (Figs. 1 and 2).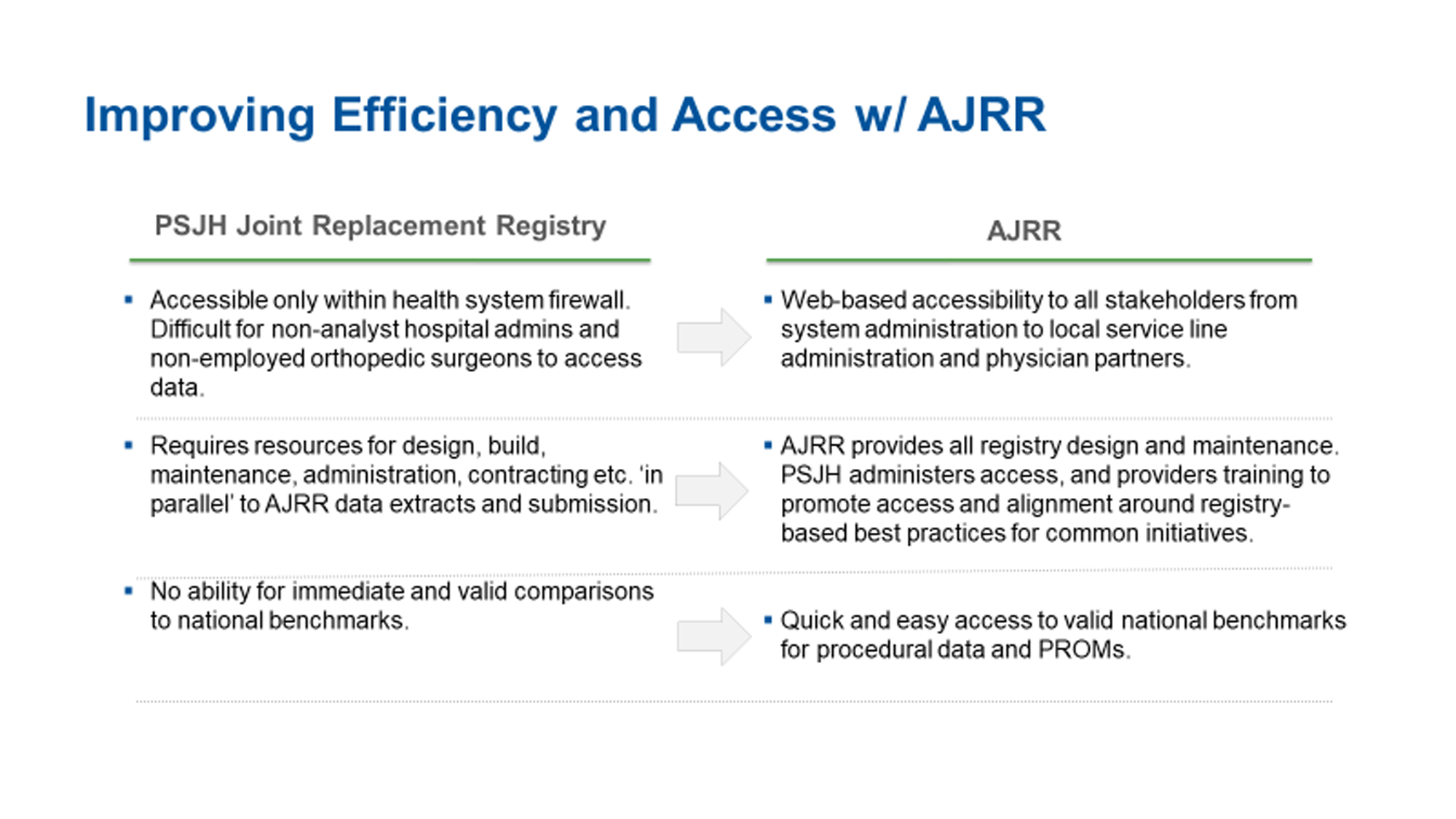 Fig. 1 A feature/benefit comparison helped convince PSJH surgeons to adopt the AJRR as a system-wide registry.
COURTESY OF PSJH AND PRESENTED BY KEVIN FLEMING AND PAUL DUWELIUS, MD
Fig. 2 PSJH empowers three levels of AJRR access, each defined to meet the needs of its user group. The three levels were established by a single enterprise contract that covers all PSJH ministries.
COURTESY OF PSJH AND PRESENTED BY KEVIN FLEMING AND PAUL DUWELIUS, MD
PSJH used this feedback to optimize the registry roles of surgeons and other PSJH team members through AJRR's RegistryInsights Data/Permissions Framework (Fig. 3).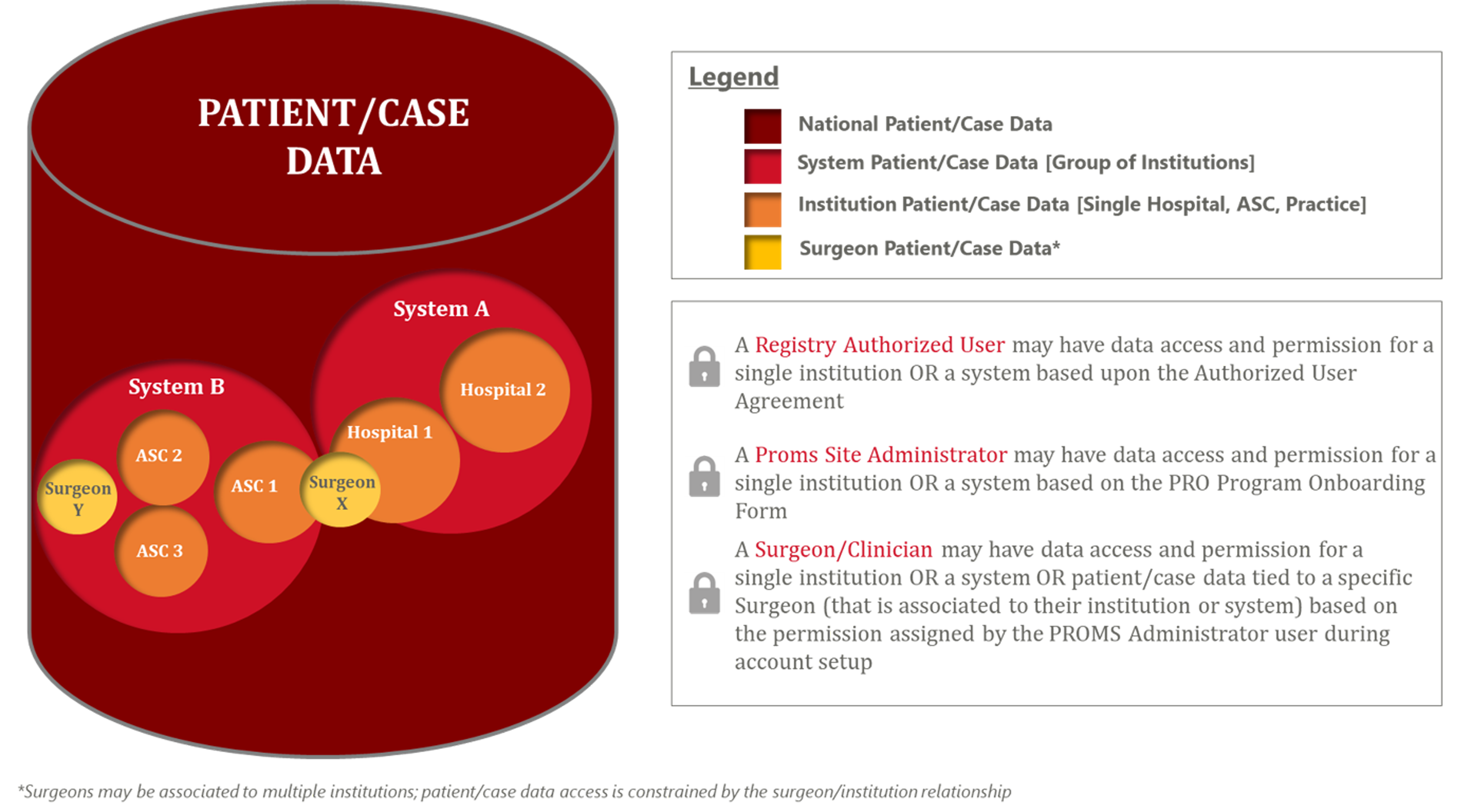 Fig. 3 AJRR's RegistryInsights data/permissions framework optimizes the roles of surgeons and other team members by matching them to appropriate data types.
COURTESY OF AJRR
The surgeons also decided to adopt the Hip Disability and Osteoarthritis Outcome Score for Joint Replacement (HOOS, JR.) and Knee Injury and Osteoarthritis Outcome Score for Joint Replacement (KOOS, JR.) data elements, which are 100 percent compatible with AJRR measured data elements and meet Comprehensive Care for Joint Replacement Model requirements.
Step 2: Surgeons Buy-in
Because the surgeons provided the decision support for the new registry's features and benefits, the medical staff also bought into the value equation. Fundamentally, registries should support measures that clinicians and physicians care about and that are relevant to their patients and practices. AJRR is a U.S. Centers for Medicare & Medicaid Services (CMS)-designated Qualified Clinical Data Registry, so participating physicians can also participate in CMS' Quality Payment Program.
Step 3: System-wide Utilization
PSJH surgeons and their support teams are widely engaged with the Registry. As of January 2018, PSJH has submitted more than 86,990 cases to AJRR. Most PSJH hospitals use Epic's electronic health record system and a common tablet/email-based patient-reported outcome (PRO) collection tool, allowing for a single, coordinated submission of AJRR Level I, II, and III data from PSJH to the Registry.
Dr. Duwelius said, "Physicians struggle with outcome measures, but they need them because reimbursement is tied to outcomes and there is potential for significant industry research that improves patient care. One of the main reasons AJRR is successful is because of its alignment with and support from industry."
Using the Registry for Benchmarking and Research
PSJH is leveraging the Registry for a variety of research- and quality-focused projects. For example, it used the data to examine each hospital's dual mobility cup utilization and indications. Through benchmarking, PSJH became aware that the system's annual usage rate was above national usage levels. The Registry enabled it to identify and investigate this issue. In the investigation phase, PSJH answered specific questions that helped it understand the findings and recognize when, where, and how to take an action. Below are some examples.
Which hospitals exhibit dual mobility cap high, moderate, or low usage?
What factors/indications drive usage at the institution, surgeon, and patient level?
Can the data be risk adjusted and does risk-adjusted data confirm the finding?
The result of this effort across PSJH has been increased discussions about usage and indications for these components.
Other research efforts currently underway include exploring the relative benefits and costs of robotic versus nonrobotic treatment as well as investigating "bundle buster" episodes of care that detract from success under alternative payment models, with the hope of encouraging cost-effective care decisions.
Using the Registry for Patient-reported Outcomes
The Registry enables hospitals within PSJH to identify and focus on care improvement activities unique to each hospital, such as PRO collection. Once the surgeons from across PSJH agreed on a common collection tool and common data elements (HOOS JR and KOOS JR), PSJH began to accumulate and compare ever-increasing amounts of valuable patient feedback that can be visualized in the RegistryInsights tool. As more patients respond and complete follow-ups, PSJH surgeons receive insights into their patients' perspectives of the care that they received. This information, when combined with clinical care assessment, gives a 360-degree view of each patient case. A flag is raised when there is a discrepancy between the clinical assessment and the patient's self-assessment of their health. The ability to see historical PRO assessments provides a unique tool to gain understanding of patient functional status.
PSJH Views AJRR as a Strategic Partner
"The AJRR partnership has worked, in large part, because the Registry matters to our surgeons," Mr. Fleming said. "It allows us to manage and use our own data, without needing to create and support our own internal tools, as we did with our former homegrown registry. Our physicians provide feedback through AJRR User Groups and other forums, allowing PSJH to continue to take part and lead in the evolution of the Registry. The Registry also supports our collaborative research which is of great value to our surgeons."
Nearly all hospitals or systems that have joined AJRR did so because individual surgeons believed it was important and took the leadership actions required to pursue it. PSJH is an outstanding example of making the Registry work for the institution, the surgeons, and the patients in a unified registry structure.
AAOS' Registry Program Benefits From AJRR's Early Success
The AJRR was incorporated in 2009 as a not-for-profit, multi-stakeholder organization with support and representation from the entire orthopaedic community, including the public. Its mission is dedicated to improving arthroplasty care through the collection, analysis, and reporting of actionable data. By the end of 2017, AJRR collected data on more than 1,000,000 procedures performed by more than 9,300 surgeons at more than 1,000 participating institutions in the United States.
AJRR was originally modeled after its international counterparts as a device surveillance registry, but its activities evolved to meet the changing needs of the external quality improvement environment, the stakeholder groups involved in the AJRR effort, and the public.
No longer limited to arthroplasty alone, it now operates under the AAOS Registry Program. As the Academy embarks on its plan to launch a family of registries, "Our shared vision is the creation of a system of national registries in the United States, spanning all of orthopaedic surgery using shared comprehensive data and technology capabilities to optimize patient outcomes," said David G. Lewallen, MD, AJRR medical director.
Read more in AAOS Now (June 2018 issue).
Karen Metropulos, MBA, is a content writer and blog editor at the American Joint Replacement Registry, part of AAOS' Registry Program.
For information about the AJRR RegistryInsights™ platform, speak with a Business Development Representative at (847) 292-0530 or Request A Demo today!
Be sure to leave a comment in the form below!