Pick Up Your Copy of the New AJRR Annual Report on November 2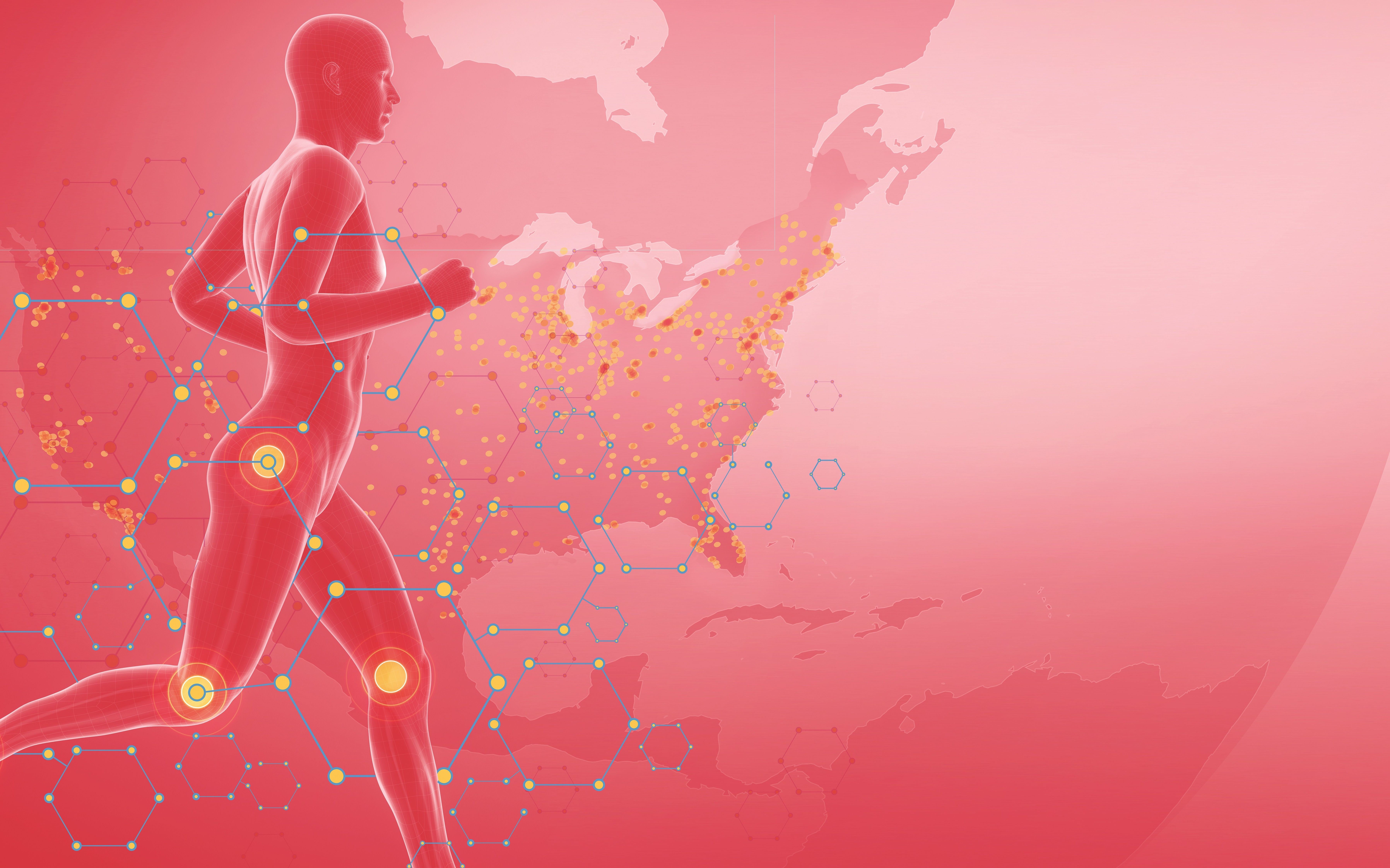 The American Association of Hip and Knee Surgeons (AAHKS) 2018 Annual Meeting promises an outstanding program. The American Joint Replacement Registry (AJRR) is looking forward to attending and seeing you in Dallas, Texas, on November 1 – 4, 2018.
The AAHKS Annual Meeting attracts orthopaedic surgeons specializing in hip and knee replacement from around the world, fellows just starting their careers, and orthopaedic surgical team members. Where can you engage with AJRR during your visit? At the podium, in the poster exhibition, and in the Learning Center/Exhibit Hall. Be sure to visit the AJRR exhibit (Table #4) and pick up your copy of the new AJRR 2018 Annual Report.
Map Your Meeting Itinerary
As you map your personal meeting itinerary, be sure to include these AJRR stops:
Podium Presentation, AAHKS General Session, Paper #23:
"Perioperative Periprosthetic Femur Fractures Are Strongly Correlated with Fixation Method: An Analysis from AJRR" presented by Bryan D. Springer, MD, on November 3, 2018, 12:57 p.m., Trinity Ballroom.

Coauthors include: Caryn D. Etkin, PhD, MPH; Peter B. Shores, MPH; Terence J. Gioe, MD; David G. Lewallen, MD; Kevin J. Bozic, MD, MBA.


AAHKS and Guest Society Poster Exhibition, Poster #197:
"National Trends in Treatment of Femoral Neck Fracture from the AJRR" will be featured as part of the poster exhibition on November 2, 3, and 4, 2018. The poster was submitted by AJRR Steering Committee Chair Kevin J. Bozic, MD, MBA.

Coauthors include: Caryn D. Etkin, PhD, MPH; Peter B. Shores, MPH; Terence J. Gioe, MD; Bryan D. Springer, MD.


AAHKS Learning Center/Exhibit Hall at AJRR Table #4:
A lot is happening in the AJRR exhibit space at AAHKS on November 2 and 3, 2018. The exhibit focus is again on AJRR data. Pick up your hard copy of the new AJRR 2018 Annual Report and read about all the new findings. Or, download the report off the AJRR website on November 2, 2018.


Here is a checklist of resources you'll find when you visit AJRR Table #4:

AJRR 2018 Annual Report (hard copy)
AJRR jump drive includes:

AJRR 2018 Annual Report (electronic copy)
Physician slide deck for use in introducing AJRR to their organization
Comorbidity Guide
Getting Started Guide
Patient-reported Outcome Measures (PROMs) Guide
One-page Shoulder & Elbow Registry (SER) introduction

RegistryInsights™ Demo
Knowledgeable AAOS Registry Program staff to answer your AJRR and other Registry Program questions


Leadership Comments on the Value of AJRR Research Now and in the Future
AJRR subscribers consider actionable research findings, based on Registry data and independent analysis, among the most valuable deliverables they receive through AJRR participation. Those deliverables are on display at this year's AAHKS Annual Meeting, so subscriber and non-subscriber attendees can benefit.
Terence J. Gioe, MD, AJRR Annual Report editor and a frequent collaborator on AJRR research efforts, stated, "AJRR's access to Medicare claims data, new data specifications that support risk-adjusted analysis, and emphasis on data completeness all contribute to more in-depth research and published findings. The results help surgeons and institutions improve arthroplasty patient outcomes by reducing adverse events that might otherwise go unidentified."
Kevin J. Bozic, MD, AJRR Steering Committee chair, added, "As the largest orthopaedic registry in the world, based on the number of procedures submitted annually, AJRR data submissions continue to grow through new institution participation. AJRR database growth creates additional research opportunity for subscribers and potentially more statistically significant findings."
For information about the AJRR RegistryInsights platform, speak with a Registry Engagement Associate at (847) 292-0530 or Request A Demo today!
Be sure to leave a comment in the form below!