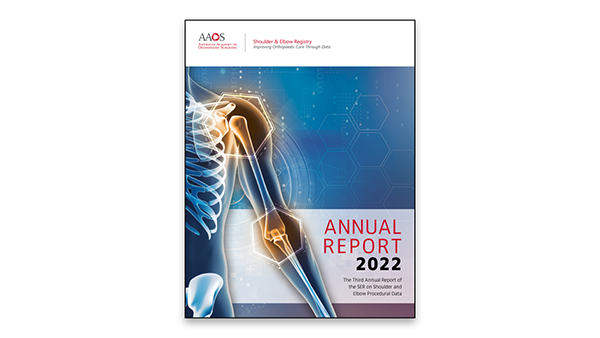 The American Academy of Orthopaedic Surgeons (AAOS) is pleased to announce the availability of the Shoulder & Elbow Registry (SER) 2022 Annual Report. This is the third SER Annual Report and reflects data related to procedures performed at SER participating institutions between 2015 and 2021. The identification and analysis of relevant and impactful data helps to improve the quality of patient care as it relates to the upper extremity by tracking procedural trends and revisions and supporting orthopaedic care and best practices. The report analyzes 17,617 patient procedures from 299 surgeons at 140 participating facilities including hospitals, private practices, and ambulatory surgery centers spanning 40 states across the US.

Shoulder Arthroplasty
There were 10,302 shoulder arthroplasty procedures submitted to the SER dating 2015-2021. Of the total shoulder arthroplasty procedures, most were reverse total shoulder arthroplasty (52.2%) (Figure 2.1).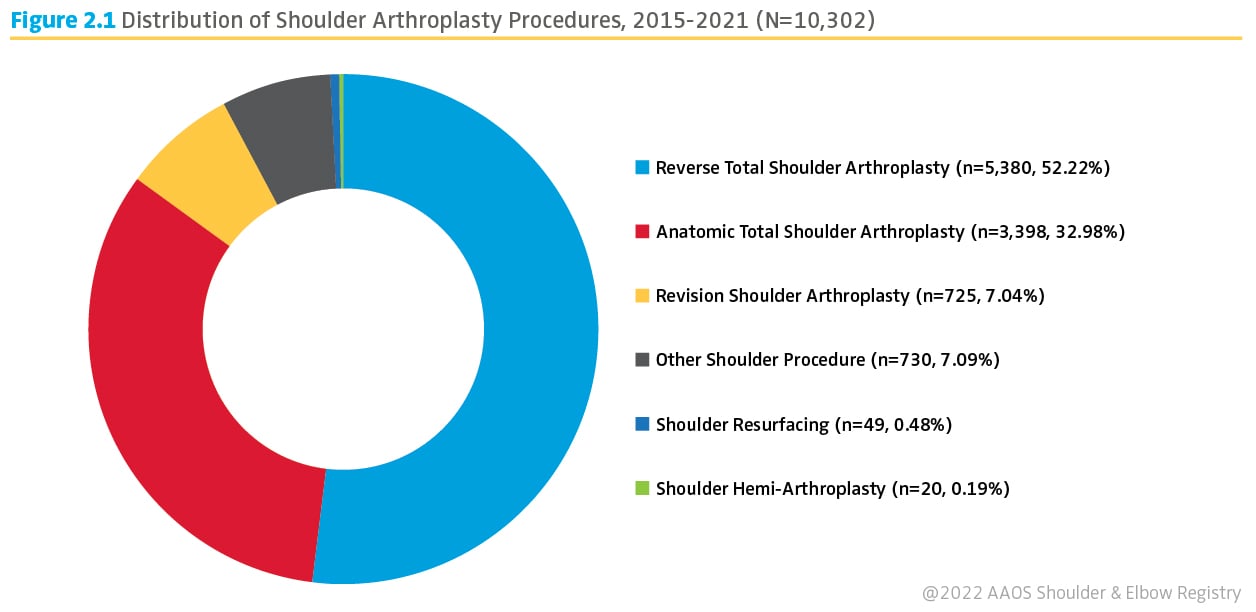 The sex distribution for shoulder arthroplasty procedures varied by age group (Figure 2.3). However, there was a decreasing trend in the proportion of males undergoing a shoulder arthroplasty with each increasing decade of life (Figure 2.3).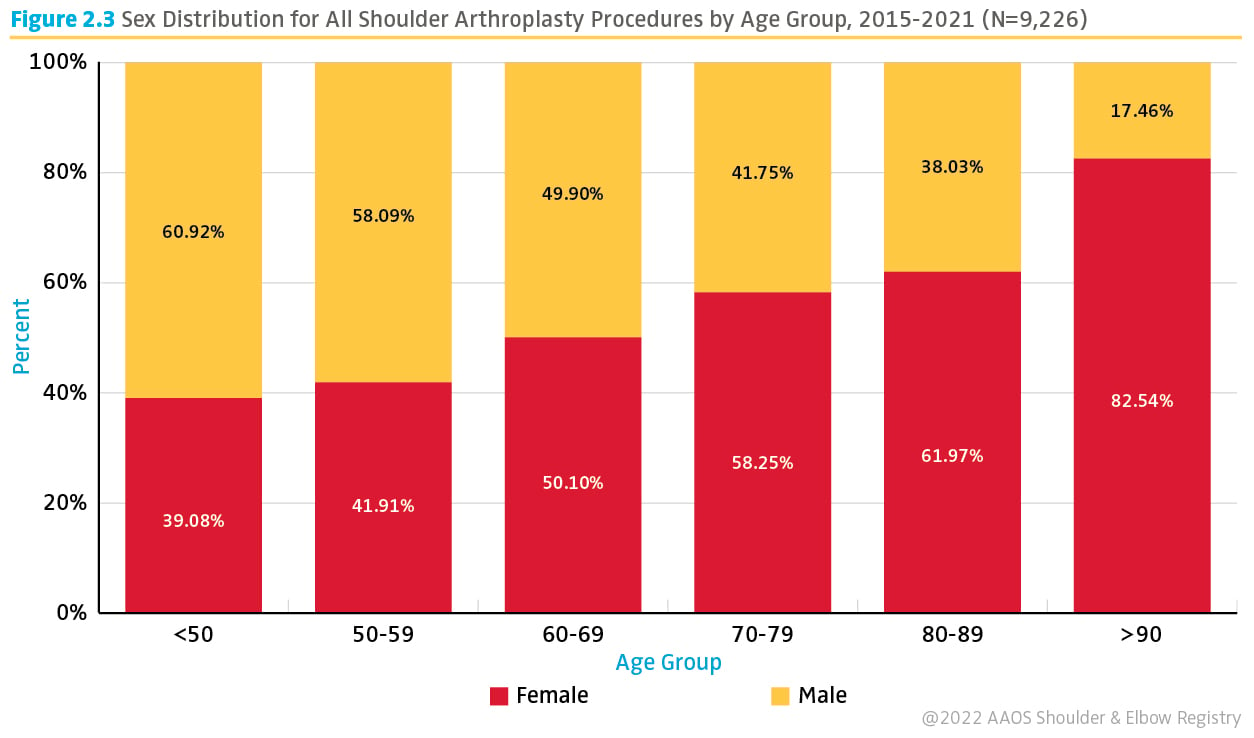 The most frequent primary diagnosis for total shoulder arthroplasty procedures was "other and unspecified osteoarthritis," which includes primary, secondary, and post-traumatic osteoarthritis (Figure 2.6a; Figure 2.6b). Rotator cuff tear was the second larges primary diagnosis for reverse total shoulder arthroplasty (18.1%) (Figure 2.6b).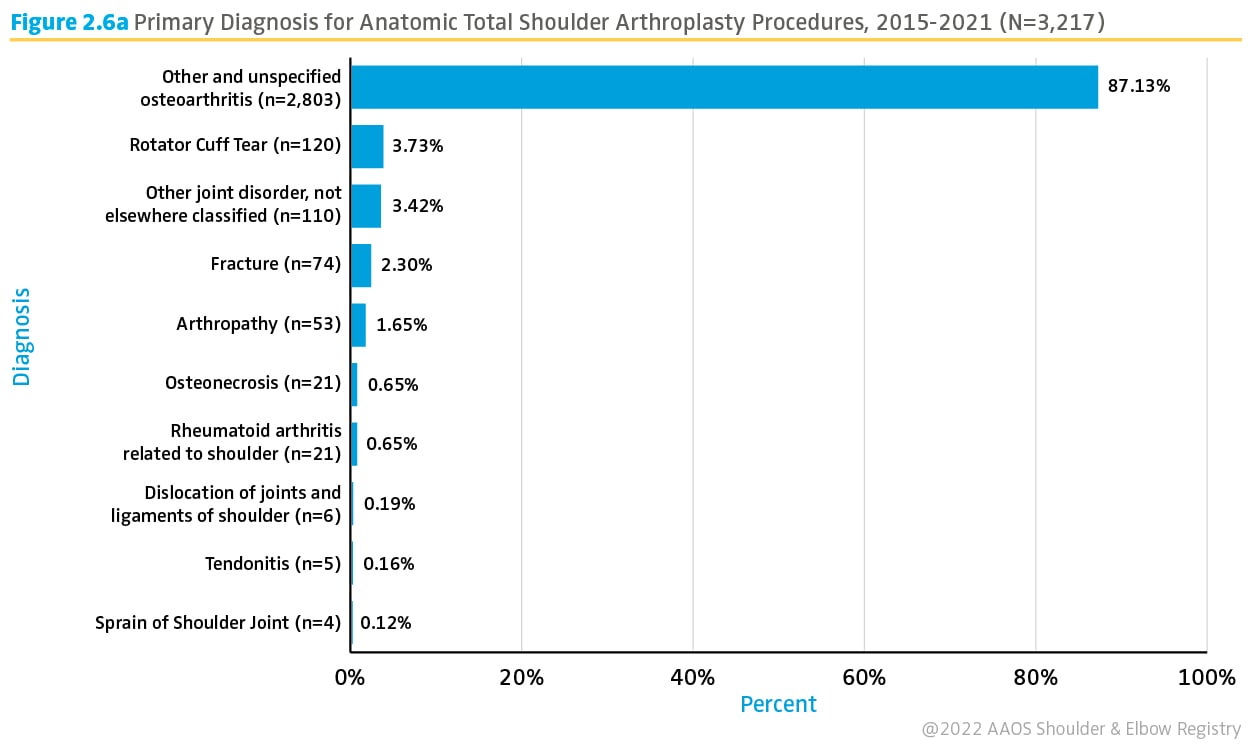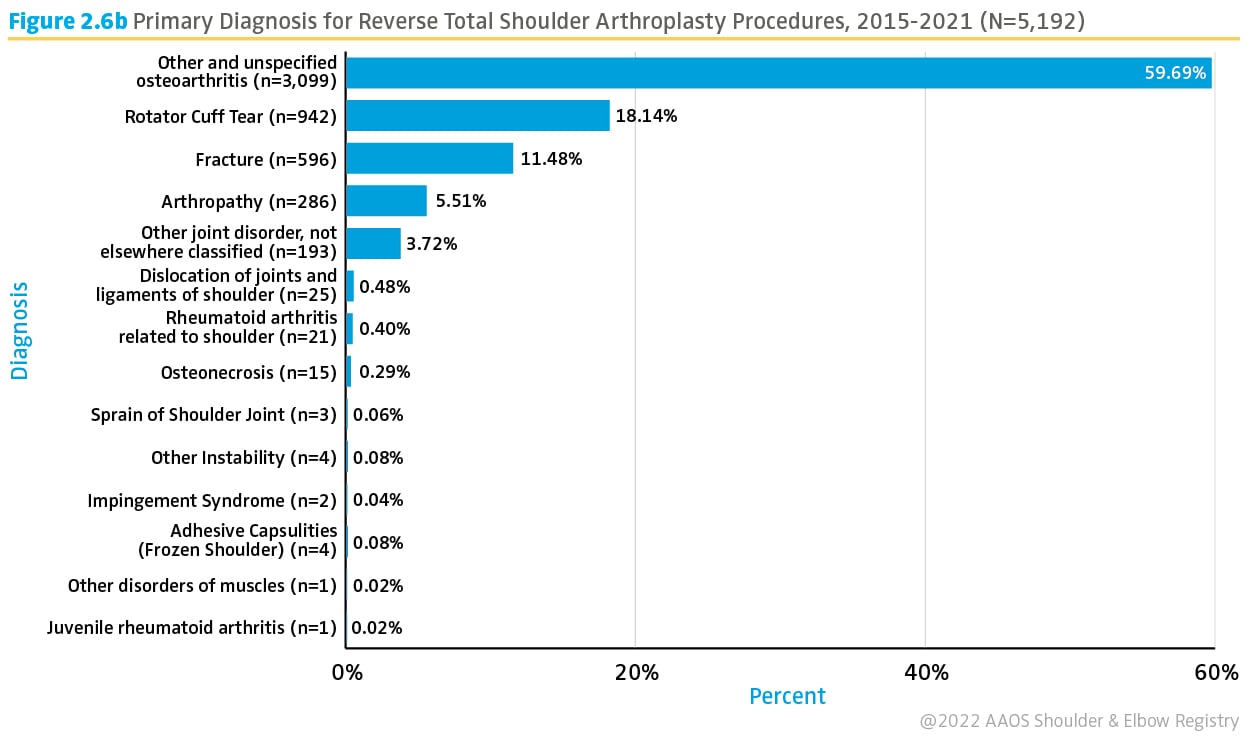 Rotator Cuff Repair
There were 6,724 procedures submitted to the SER rotator cuff repair module dating 2015-2021. These procedures were categorized as arthroscopic rotator cuff repair, open rotator cuff repair, open rotator cuff repair w/acromioplasty, and other shoulder procedure, all defined by CPT codes (Table 3.1).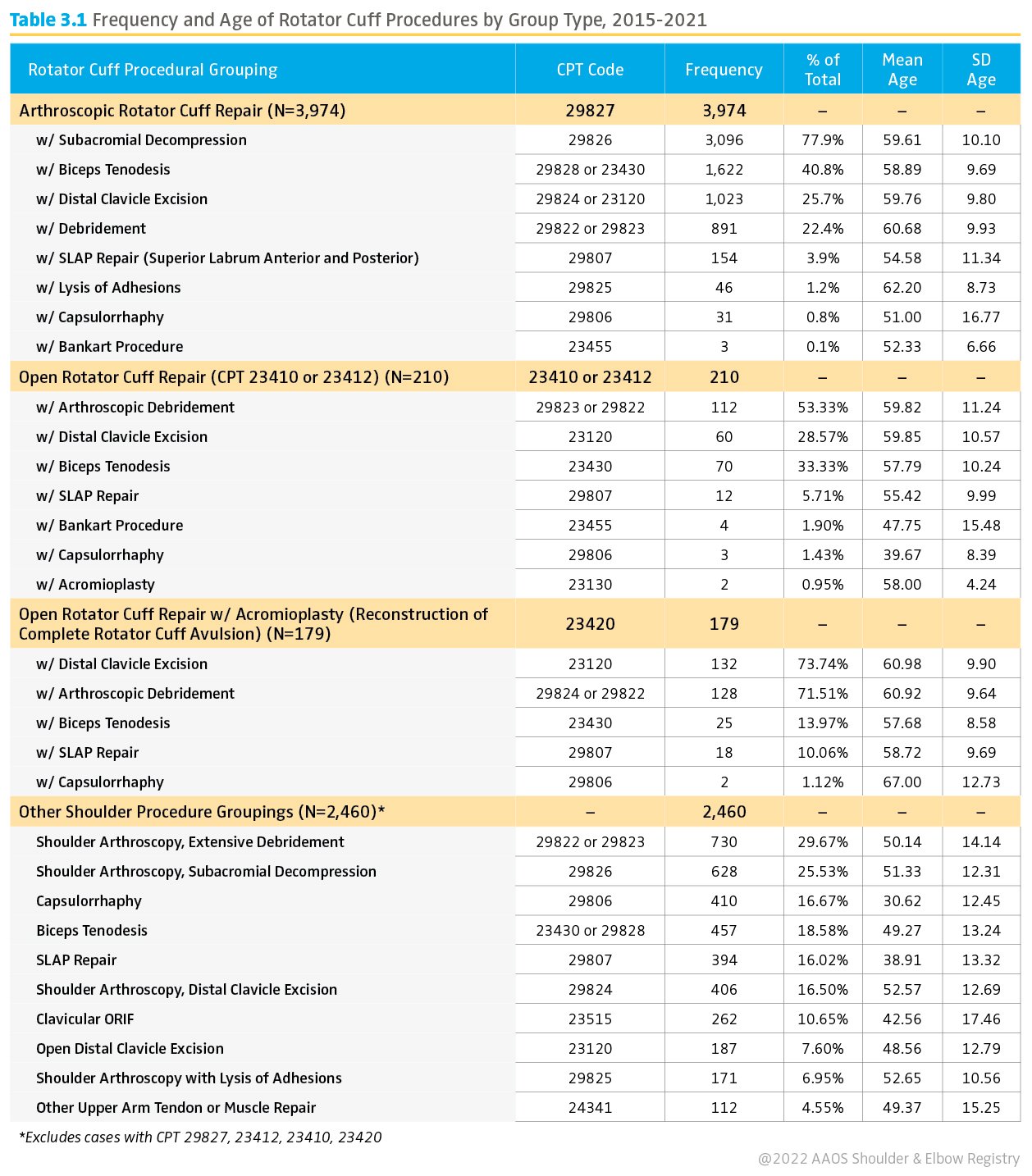 Reach out to Learn More and Get Started with SER
Participating surgeons receive personal data on procedure, post-op, and patient-reported outcome measures dashboards that provide national benchmarking
Surgeons can obtain American Board of Orthopaedic Surgery Maintenance of Certification credit for utilizing the dashboards
As a Qualified Clinical Data Registry, SER qualifies for quality and accreditation programs including Centers for Medicare & Medicaid Services Merit-based Incentive Payment System Promoting Interoperability and Det Norske Veritas Healthcare orthopaedic certifications
The Registry Program advocates for your specialty by contributing available information on shoulder and elbow procedures and providing actionable data