This week's blog will guide AJRR participants in updating their 2018 Registry workflows, data submission capabilities, and case analysis efforts. After listening to and incorporating participant feedback, AJRR Data Specifications 07.13.2017 Revision 1 and AJRR Data Dictionary Version 2 were released on April 30, 2018. These Registry upgrades added new data elements and deleted, merged, and renamed data fields to create a more user-friendly and comprehensive Post-Operative Complication (Post-Op Comp) File Layout. AJRR has three layouts that it asks participants to submit: the Procedural Layout, Patient-Reported Outcome Measures (PROMs) Layout, and Post-Op Comp Layout.
The new Post-Op Comp Layout contains important Level II measures that will, for the first time, allow for risk-adjusted case analysis.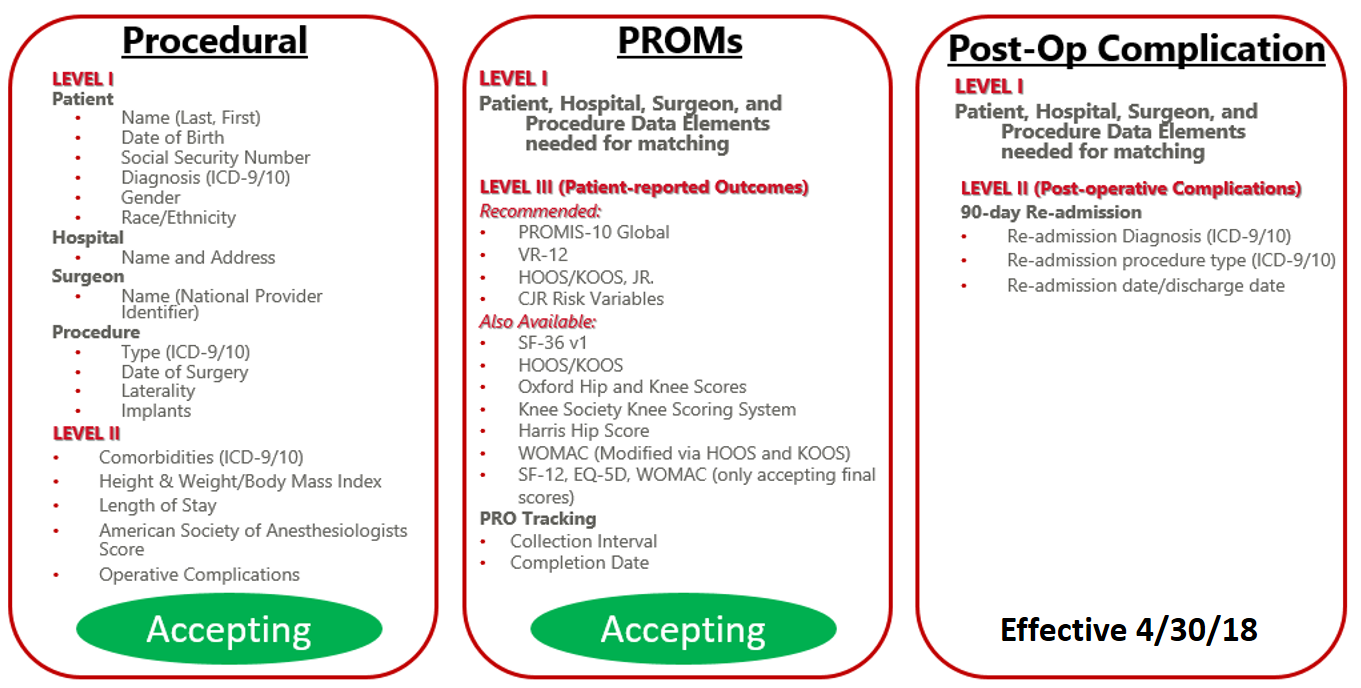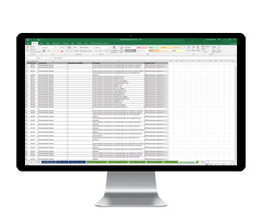 Tool Kit: Revised Data Specifications Use
In addition to giving Registry participants the capability to conduct risk-adjusted case analysis, use of the revised AJRR Data Specifications will allow for the identification of adverse events that may be preventable, assist in defending appropriate reimbursement, and help meet quality initiative requirements. Risk adjustment is the science of separating the effect of patient characteristics from the effect of care delivered on cost or clinical outcomes. The patient characteristics, like other diseases or conditions, are already present when care begins. A surgeon who operates on a very sick patient should not have their surgical outcomes compared to a surgeon who operates on a young and health patient, or unfair conclusions may be drawn. If the outcomes data is adjusted for risk, the two surgical events can be analyzed in a meaningful way.
Some of the quality improvement programs that require risk-adjusted data and may affect reimbursement include: the Medicare Acute Care Episode (ACE), Bundled Payments for Care Improvement (BPCI), Bundled Payments for Care Improvement - Advanced (BPCI-A), Comprehensive Care for Joint Replacement (CJR), Medicare Access and CHIP Reauthorization Act of 2015 (MACRA), Merit-based Incentive Payment System (MIPS), and Physician Quality Reporting System (PQRS).
Review this tool kit to fully engage the capabilities of the new Post-Op Comp Layout:
Annual Registry Reset
AJRR will update Registry Data Specifications on an annual basis to coincide with the Centers for Medicare & Medicaid Services' (CMS) ICD-10 revisions, which takes place typically in October.
Ongoing Data Collection Goals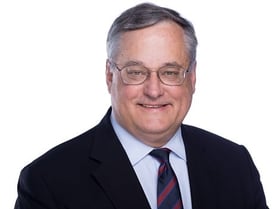 AJRR Medical Director David G. Lewallen, MD, said, "The rationale for orthopaedic registries is driven by the desire to have reliable data available to document what works and what doesn't work, look for areas of improvement, and share that information with all health care stakeholders as proof of what surgeons and their support teams do for patients." Keeping that rationale in mind, AJRR is working to achieve ever larger data collection goals. Dr. Lewallen shared the following ongoing needs at the 2018 American Academy of Orthopaedic Surgeons (AAOS) Annual Meeting during the "What Can a Registry Do for Me?" International Society of Arthroplasty Registries (ISAR) symposium. The registry needs he identifies below will drive future annual Data Specification upgrades.
Increase the depth of data collection: comorbidities, complications, PROMs.
Increase the breadth of data collection: more procedures, hospitals, ambulatory surgery centers (ASCs), MDs.
Pending 90% > national data collection: access to claims data for revisions and implant survivorship curve analysis.
Expansion to other anatomic areas via partnership with AAOS and subspecialities.
Document overall high quality and value of arthroplasty care.
If you are an AJRR participant and haven't switched over to the current Procedural Layout yet, now is the right time, as there are no barriers to adopting the full Data Specs which includes a corresponding Data Dictionary. If you have any questions about AJRR data collection, please reach out to AJRR Support at AJRRsupport@aaos.org.
For information about the AJRR RegistryInsights™ platform, speak with a Business Development Representative at (847) 292-0530 or Request A Demo today!
Be sure to leave a comment in the form below!