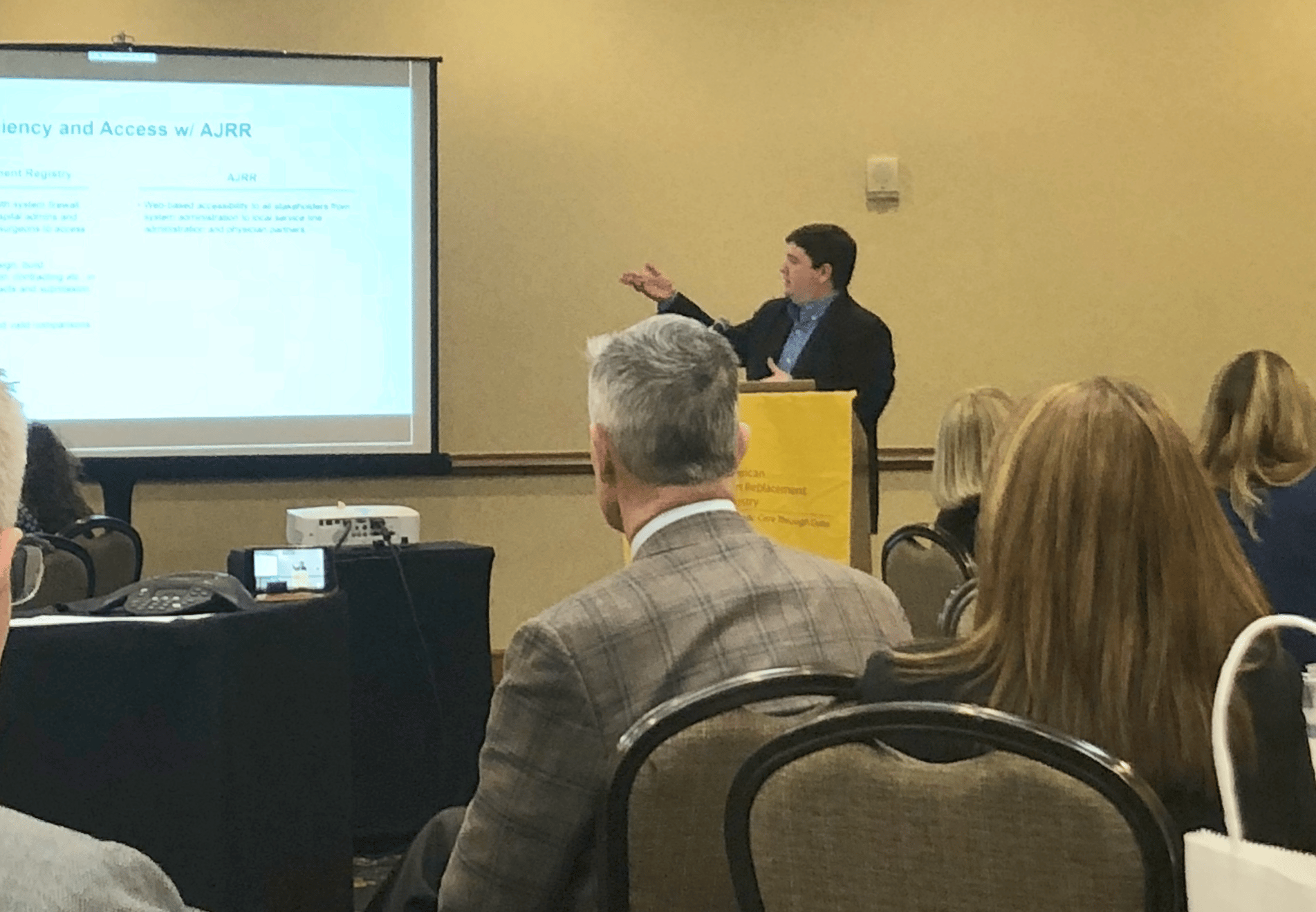 Plus Highlights From the Annual In-person Unet Meeting
In 2017, and again in 2018, the AJRR User Group Network (Unet) more than doubled its registered members over the prior year*. Since its inception, the Unet value equation has been defined by benchmarking, shared experience, and best practice learning opportunities. Quarterly calls/webinars and the annual in-person meeting help forge collaborative user relationships and provide exposure to guest experts in the registry field. For real-time answers to immediate challenges, participation in the Unet Forum is available. Speak with someone who has already been there, and done that! Find minutes and slides from previous Unet calls and in-person meetings in the Unet Forum. Engagement is free and the rapidly growing number of registrants speaks to the value Unet delivers.
*February 2016, February 2017, February 2018
On the Agenda at the Unet Annual Meeting:
The 2018 AJRR Collection Model Will Include a Full Range of Level II Data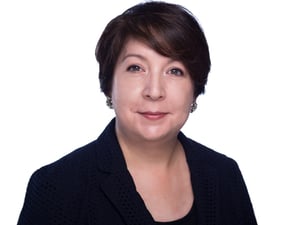 Presented by AJRR Senior Registry Analyst September Cahue, MPH
By the second quarter of 2018, AJRR will provide updated data specifications with a finalized Post-Operative Complications Layout. Overall, AJRR will collect three levels of data, and report risk-adjusted longitudinal data and benchmarking accordingly. The goal of AJRR benchmarking is to incorporate Level II risk-adjusted data to enable Registry participants to accurately benchmark their outcomes and costs against the country, a region, the participant's historical performance, or other desired reference groups. Thanks to risk adjustment, the data will not harshly penalize surgeons for poor surgical outcomes when they operate on increasingly unhealthy patients.
Read more about the AJRR Collection Model including Where We Are and Where We Are Going.
Continuously Improving the AJRR Participant Experience
Presented by AJRR Steering Committee Chair Kevin J. Bozic, MD, MBA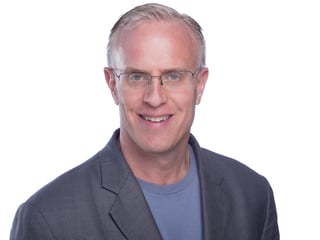 Dr. Bozic provided the Unet audience with an update on plans for the American Academy of Orthopaedic Surgeons' (AAOS) family of registries with AJRR as the cornerstone of that effort. AJRR, in a relatively short period of time, has become the largest hip and knee registry in the world.
Dr. Bozic then discussed several other strategic updates including:
Application approval by ResDAC for Medicare claims data which would be introduced into the Registry. The application has now been sent to the Centers for Medicare & Medicaid Services (CMS) for final approval.
Expanding outcomes reporting and collecting more Level II comorbidities and complications and Level III patient-reported outcome (PRO) data.
Working with the American Board of Orthopaedic Surgery (ABOS) to get Maintenance of Certification (MOC) credit for AJRR participants.
Exploring legislative opportunities to encourage registry participation without added provider burden, including federal quality initiatives.
This was followed by an open Q & A session with attendees. View Dr. Bozic's presentation in the Unet Forum.
Providence St. Joseph Health (PSJH) User Case Study
Presented by Kevin Fleming, VP, Orthopaedics & Sports Medicine Institute, and Paul Duwelius, MD

Why does PSJH believe that AJRR is a great partner? "Because the Registry matters to PSJH surgeon partners and they use it in their practice improvement efforts. The Registry allows PSJH to manage and use our own data, without needing to create and support our own internal tools. We value taking part in AJRR User Groups and other forums that keep us in the forefront of Registry evolution. Finally, the Registry supports our collaborative research efforts," Kevin Fleming stated in the recent Providence presentation at Unet's Annual In-person Meeting. View the PSJH presentation in the Unet Forum.
An expanded case study that incorporates elements of PSJH's March 7th User Case Study Presentation, will further include information on collaborative research efforts that focus on PSJH 1) dual mobility cup utilization and indications, 2) "bundle busters" and 3) robotic versus non-robotic procedures. The expanded case study will be available from AJRR in May 2018. Request a copy in advance here.
Epic Data Submission Technology Update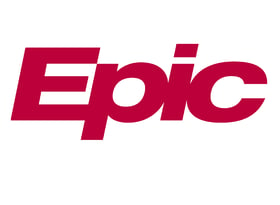 Many of AJRR's participants use a third-party electronic health record (EHR) vendor to submit data to the Registry, as hospitals/clinical institutions do not always have the resources to do so. One of the most prominent EHR vendors is Epic. Epic representatives addressed questions from the Unet audience regarding the Epic Bones Module and Epic's PRO capabilities. A PRO system is built into Epic.
Be sure to leave a comment in the form below!