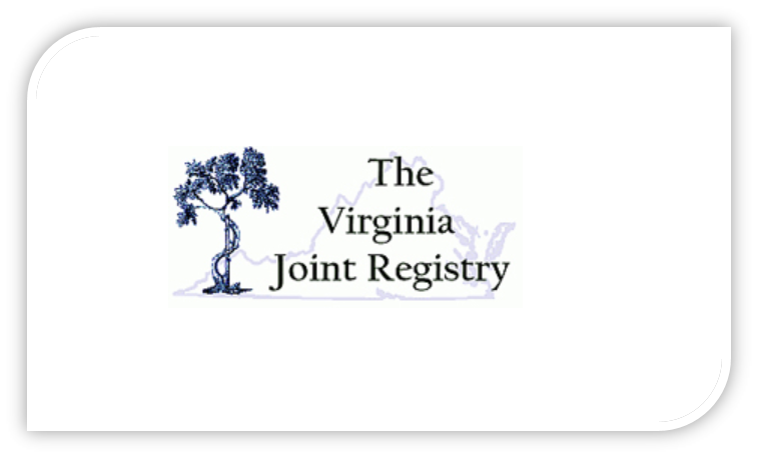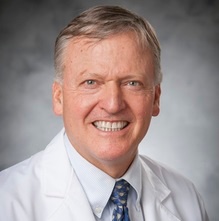 The American Academy of Orthopaedic Surgeons (AAOS) and the Virginia Joint Registry (VJR) have entered into a collaborative relationship enabling VJR participants to continue their registry quality initiatives through the American Joint Replacement Registry (AJRR). Virginia Joint Registry board member William Jiranek, MD, said, "The VJR believes that the expanded scope and resources of AJRR will lead to conclusions that will benefit patients beyond the analysis and findings of a single state registry. For example, it will add new capabilities such as national benchmarking."
AJRR, part of the AAOS Registry Program, collects more arthroplasty procedures on an annual basis than any other registry worldwide. Currently, it houses over 1.3 million procedures in its database and VJR will enhance that number. The VJR was organized in 2005 by interested hip and knee surgeons in the Commonwealth of Virginia to address the need for utilization data on joint replacement services, as well as to provide surveillance data on the function of these replacements.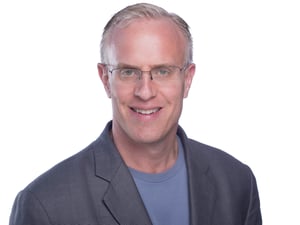 Chair of the AJRR Steering Committee Kevin J. Bozic, MD, said, "We are committed to seeing that surgeons and institutions in the state of Virginia continue to benefit from state-level data submission. Through AJRR, VJR will maintain its state identity, is well positioned to thrive, and will continue to contribute to orthopaedic quality improvement efforts in both state and national settings."
Why Joining AJRR Matters
Thirty institutions have contributed to the achievements of VJR. Some are already AJRR participants. In choosing to collaborate with AAOS and AJRR, many of the following factors weighed into VJR's decision to move forward together.
Data Quality Matters

AJRR, with its recent Level II data submission update, collects risk-adjusted data extracted from medical charts/electronic health records (EHRs) often by clinically trained personnel. This information will enable each hospital to make a valid comparison of its outcomes with those of other hospitals (national, regional, state levels) to determine where improvements should be made. AJRR's RegistryInsights™ enables easy, accurate, and rapid display of data, analysis, and benchmarking.
AJRR is a Centers for Medicare & Medicaid Services (CMS)-approved Qualified Clinical Data Registry (QCDR). QCDR data submission is different from a qualified registry because it's not limited to Merit-based Incentive Payment System (MIPS) measures. A QCDR may submit as many as 30 "QCDR" measures (previously referred to as non-MIPS measures) for CMS review and approval.
AJRR is the only registry to receive CMS claims data to integrate into its database and analytical efforts.

Size Matters

AJRR is the largest orthopaedic registry in the world, collecting more arthroplasty procedures annually than any other registry worldwide. It has over 1,000 contracted hospitals/surgery centers providing data on more than 8,000 surgeons and over 1.3 million hip and knee procedures currently housed in its database.


Ability to Scale Matters

AJRR is part of the AAOS Registry Program. As an AJRR participant, an institution's adoption of additional AAOS Registry Program anatomic areas will be easier and have aligned features. For example, data elements will be standardized between AAOS Registry Program registries.


Experience Working With State Registries Matters

AJRR has worked with state registries in a variety of ways including the California State Registry and the Michigan Arthroplasty Registry Collaborative Quality Initiative (MARCQI). Read more.


Efficiently Migrating Data Between VJR and AJRR Matters

Modifications to the standard onboarding process have been made to accommodate the unique needs of transitioning VJR institutions.



An AJRR Customer Support Analyst is assigned to work on each newly enrolled institution's Registry implementation. The analyst helps facilitate successful data submission by providing the knowledge, tools, and processes to make that happen - following the

Six Stages to Successful Submission. Newly enrolled institutions complete an Onboarding Workbook which includes a Personalized Task Plan that details the 12-week/60-business day process and what needs to occur to stay on track with the onboarding schedule.


Affordable Registry Participation Matters

Visit the AJRR pricing page for information on the different subscription plans.
Conclusion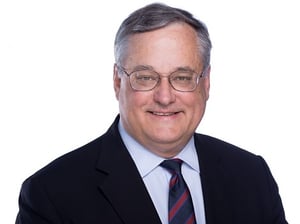 AJRR Medical Director David G. Lewallen said, "We welcome all VJR participants, as we did with the California State Registry and Michigan's MARCQI Collaborative. As a National Registry, AJRR already has a strong presence among its international counterparts. At home, it has successfully collaborated with several state registries under different models. Now, as a part of the American Academy of Orthopaedic Surgeons (AAOS) Registry Program, with access to additional resources, AJRR's ability to reach out to the states has increased. We are open to exploring opportunities with state registries that share the AJRR mission to improve orthopaedic care through the collection, analysis, and reporting of actionable data."
For information about the AJRR RegistryInsights™ platform, speak with a Registry Engagement Associate at (847) 292-0530 or Request A Demo today!
Be sure to leave a comment in the form below!