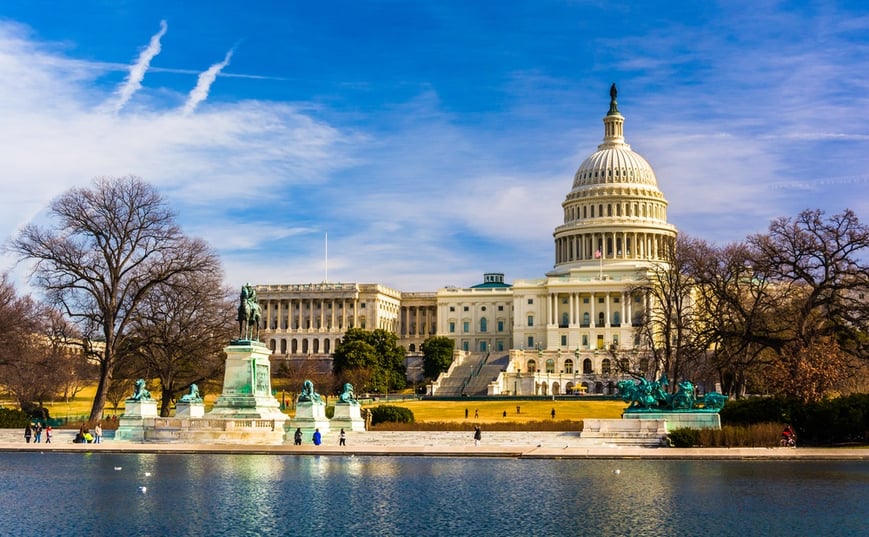 The increased demand for patient-reported outcome (PRO) data by regulators, payers, accreditors, and professional organizations is widely recognized. However, this blog installment will primarily address government initiatives that focus on PRO quality improvement and reimbursement considerations. Both federal and state governments are actively launching pilots and passing legislation related to the utilization of PROs to underpin value-based reimbursement of care. Maximize your institution's quality improvement and related reimbursement by monitoring PRO quality measures and creating a PROs program design that considers the future direction and requirements of the key government initiatives listed below.
At the federal level, PROs have already been incorporated into a variety of Centers for Medicare & Medicaid Services (CMS) efforts. At the state level, Texas became the first legislature to pass a bill related to PROs for musculoskeletal care through SB55. Governor Greg Abbott signed the bill into law on June 15, 2017, and a pilot program has commenced. Other states are monitoring the results of the initiative. Even if your institution is not in Texas, this pilot program may be considered by other states in the future.
Because government initiatives are subject to change, Rulemaking Alerts (RA) will be incorporated as a supplement to core content throughout this blog.
Top 5 Government Initiatives (Inclusive of PRO Measures):
#1 – CMS Comprehensive Care for Joint Replacement (CJR) Program
The CJR is a five-year model (2016-2020) with the goal of improving quality of care and cost efficiency in hip and knee procedures through bundled payment and quality measurement including PROs. At the end of a CJR performance year, a participating hospital's composite quality score and spending performance indicates whether Medicare will provide additional payment or request repayment. Registries can assist CJR participants with reporting composite quality scores. Some recent changes to the CJR model are detailed in the Rulemaking Alert below.
RA-1: CJR rulemaking released on November 30, 2017, has finalized a CMS decision to drop two mandatory bundled payment models and cut down the number of providers required to participate in a third. The rule comes weeks after the CMS finalized a July 2017 proposal to allow knee replacement surgeries to take place in outpatient settings. A recent Modern Healthcare article provides greater detail on the rule and its implications for hospital participation in CJR.
#2 – CMS Merit-based Incentive Payment System (MIPS)
MIPS includes PRO functional assessment measures of total hip and total knee replacement within the program's quality component, as well as other orthopaedic patient-reported outcome measures (PROMs). MIPS recently replaced the Physician Quality Reporting System (PQRS). Read more to tailor your PRO program for MIPS measurement and reimbursement opportunities.
#3 – CMS Electronic Health Record (EHR) Incentive Program (Meaningful Use)
The third stage of Meaningful Use is dedicated to measuring patient outcomes and PRO data plays a key role in meeting quality and reimbursement requirements. EHR capability can vary by vendor in its PRO integration capabilities. Epic was one of the earliest vendors to accommodate PRO needs within their EHR product offering.
#4 – CMS Patient-Centered Outcomes Research Institute (PCORI)
PCORI is a catalyst for PRO research and measurement adoption and focuses on the inclusion of the patient voice when setting funding priorities. PCORI awards range from small to multimillion-dollar research grants. It is funded through the Patient-Centered Outcomes Research Trust Fund established by Congress through the Patient Protection and Affordable Care Act in 2010. This allows it to tap three funding sources: 1) appropriation from the general fund of the Treasury, 2) transfers from CMS trust funds, and 3) fees assessed on private/self-insured health plans (PCORI fee).
Visit www.pcori.org to review a portfolio of past research projects or to explore funding opportunities for your own research efforts.
#5 – State Legislation - Texas State Bill SB55 PROs Measures for Musculoskeletal Care
This patient-reported outcomes bill is described earlier in the blog. Review the actual state bill here.
Since many of the CMS initiatives above have measurement requirements that can benefit from registry participation, you may want to review the Council of Medical Specialty Societies (CMSS) Primer for organizations that are interested in data registry development and participation. We encourage you to review this independent third-party source.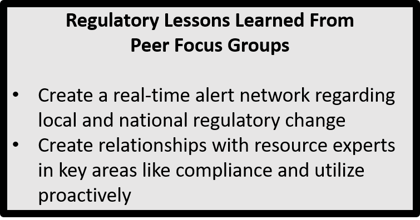 Next Week: Wednesday, January 17, 2018 - PRO Data Collection and Reporting: 5 Workflow Features to Implement
Be sure to leave a comment in the form below!